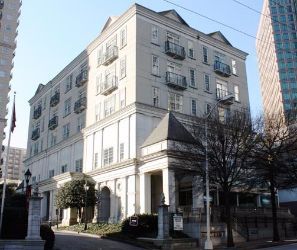 Project Yellow Jacket
29,700 square foot boutique office building investment in Atlanta GA
$5.2mm total investment of approximately 100% leased project at closing
Still own – Investment/Asset Management assignment
Investment Thesis
Purchase an 100% leased assets with average in place rents approximately 50% below market in an off-market transaction
Value Creation
Roll tenants to higher market rents as they expire.

In place rents averaged $19.50 per square foot at closing
First vacancy (13%) leased at a rate 74% higher than prior tenant
Approximately 30% of the property rolls in 2019. The average rent for those suites is 30-40% below current market rents.

Basic cosmetic improvements in common areas.
Building anchored by a single tenant with 50% of the square footage on a long-term lease
Project is asset managed by Orion and held for long term cash flow and capital appreciation.